Application of roller shutter door of fire truck
Application of fire engine shutter door: it has played an important role in the tide of modern automobile modification industry. When it comes to fire engine shutter door, you will definitely think of the shutter door used on fire engine. But now more and more modified vehicles are also using our product, such as high-pressure cleaning, sanitation garbage truck, green spray truck and other special models, as well as cabinets The roller shutter door of fire truck is made of new materials which meet the national environmental protection standards. Its strength is five times higher than that of ordinary profiles. It is durable, never rusty and radiation-free. There are a variety of fashionable styles and colors to choose from. Such as black roller shutter door, Red shutter doors ,silver roll up door etc, Beautiful appearance, noble and elegant, soft color appearance decoration effect, light and smooth, no noise, and horizontal relief design, rich level and three-dimensional sense, because it is light and flexible, easy to install, easy to use, so it is also popular with the majority of users.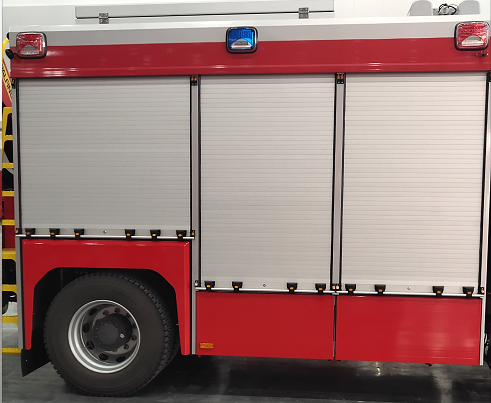 Fire truck shutter door types and accessories: can be divided into flat and stripe, half pull and full pull two kinds, to open aluminum profile, aluminum alloy base, fire truck roller shutter door aluminum alloy guide rail, roller, spring, black rubber strip, pull rod handle, lock, new base, guide wheel mechanism, sealing strip, bracket plate, shutter door, slide, rubber strip, slider composition, durable, beautiful appearance Strength, high toughness, corrosion-resistant aluminum alloy double-layer curtain and proven by users for many years.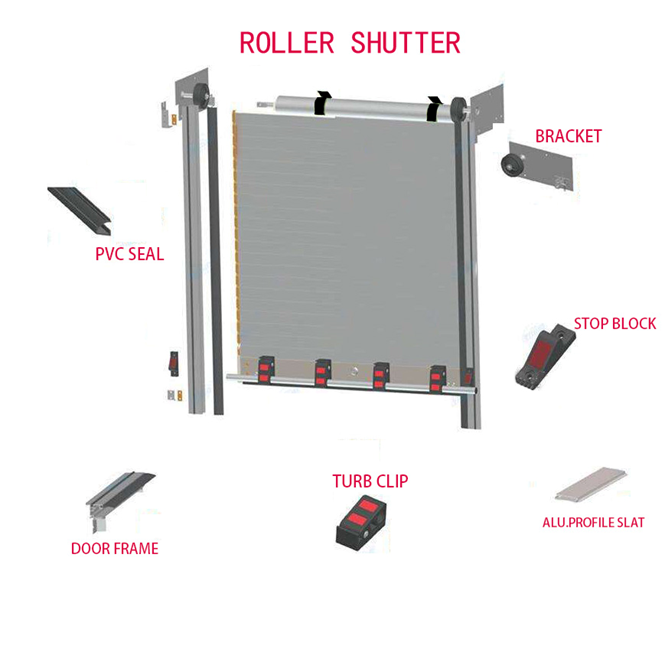 Matters needing attention in installation of roller shutter door of fire truck
1. The upper part of the opening where the rolling shutter door is installed shall not be equipped with ventilation pipe, water pipe, etc;
2. The power line (three-phase five wire and fire control central control signal line) is laid by the user to the side of the electric control box beside the door rolling machine;
3. After the roller shutter door is installed, the ceiling should be installed. The edge of the ceiling should be 50mm away from the curtain plate to avoid friction;
4. When debugging and using, it is forbidden to stand at the bottom. Electrical facilities shall not be removed without authorization;
5. According to the fire management regulations, the rolling shutter door of the fire truck is a special facility for fire control, which can not be used for other purposes, and no objects can be stacked directly under the rolling shutter;
6. After installation and commissioning, start up once a quarter to check the electrical and mechanical properties, and pay attention to the operation safety.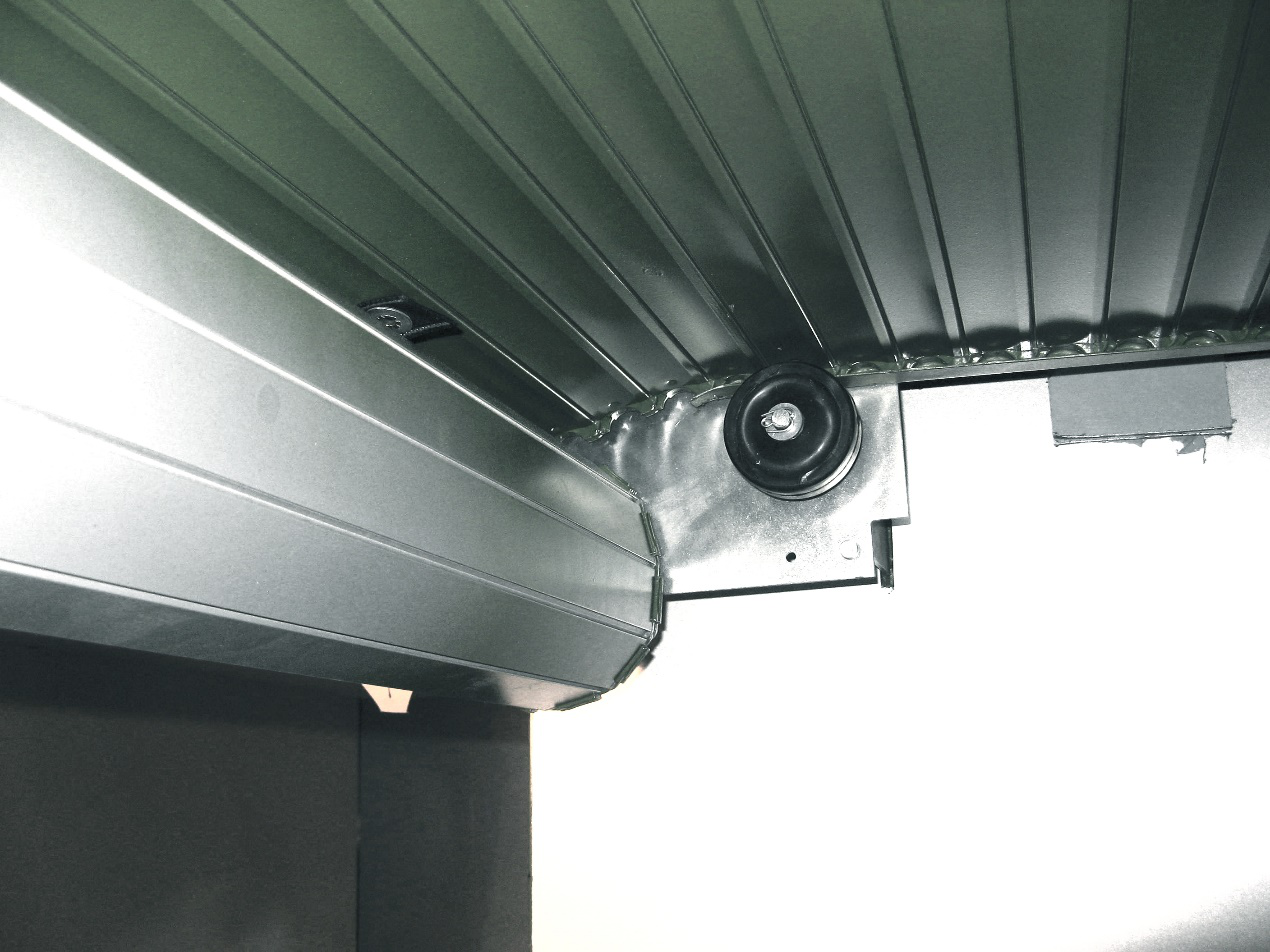 Introduction of opening modes of roller shutter door of fire truck
1. Push-pull type: 1.5 cold-rolled steel guide rail (after folding, bending and high-quality spraying processing), vertical push-pull up and down, convenient and flexible, occupies little space, suitable for small vehicles;
2. Hand push reel type: it uses torsion spring reel, which is firm and practical, takes up small space, and the maximum diameter of the reel is not more than 25cm (the height of the fire truck shutter door is within 3M). There are waterproof sealant strips on both sides of the guide rail, which has good waterproof property. It is widely used in fire trucks, rescue vehicles and other special vehicles.
3. Electric type: 230V tubular motor, built-in 433MHz rolling code transmitting and receiving system, manual control and remote control, remote control distance for outdoor 200m, indoor 35m; opening speed for 15rpm, door resistance stop, door resistance rebound, adjustable stroke size; and the configuration of the corresponding 12V, 24V vehicle inverter power supply, solve the problem of vehicle AC-DC conversion.

4. Hand electric dual-purpose type: use external clutch manual tubular motor, when power failure or failure, use the manual clutch, easy to open and close the fire truck shutter door.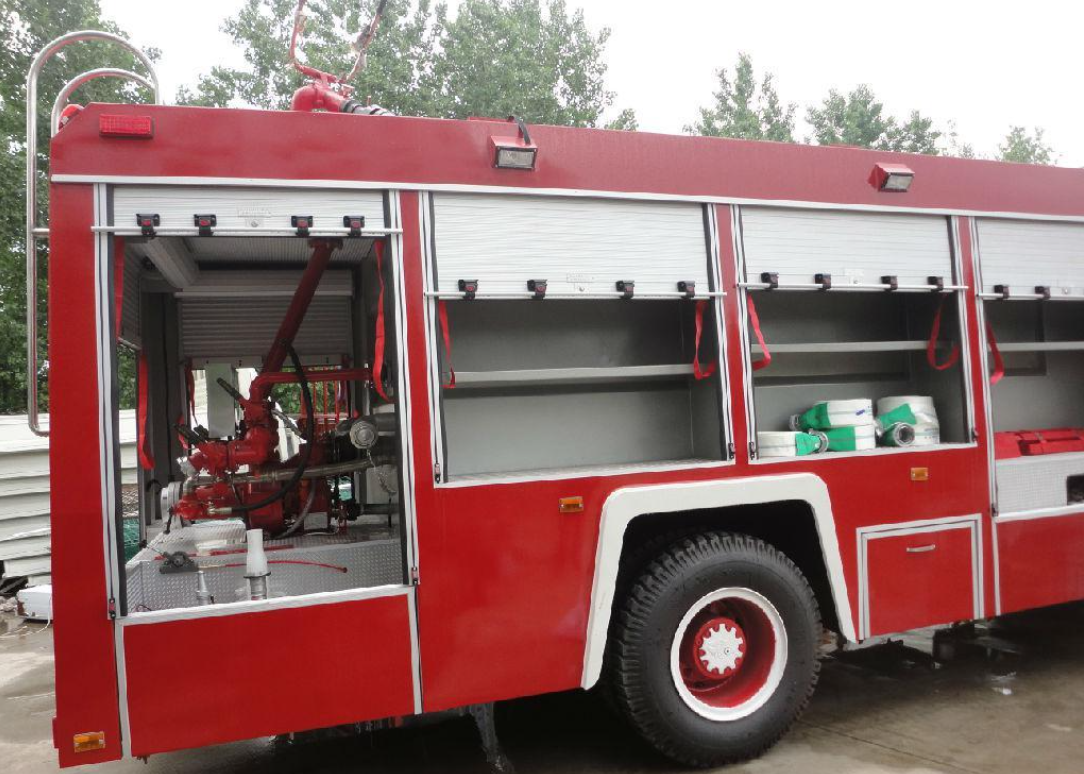 The above is the introduction of the application of fire truck shutter door, if you need to know more, welcome to consult!